Alpha WallBed - Do-It-Yourself Installation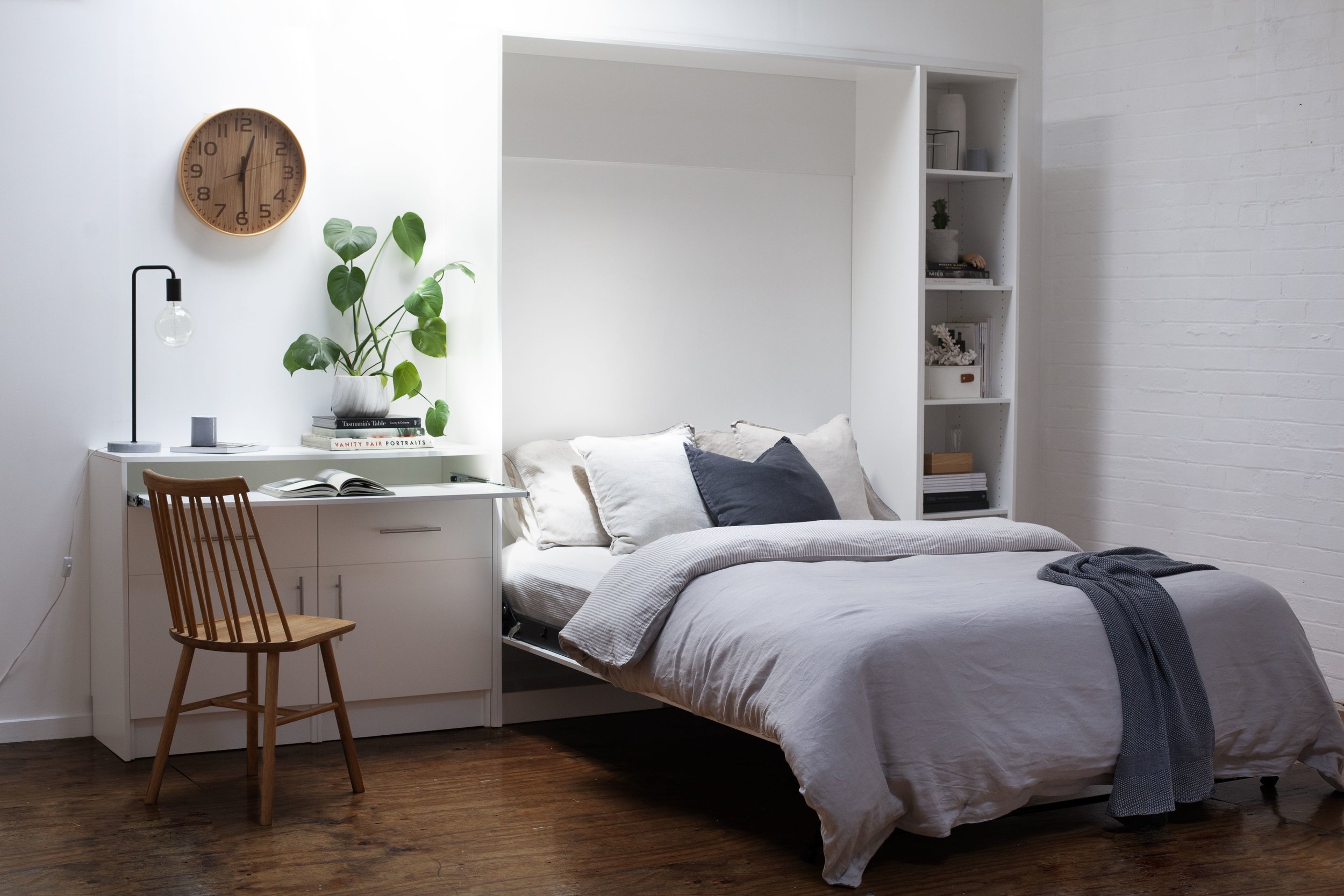 Alpha WallBed - Do-It-Yourself Installation
The Alpha Wallbed helps you maximise the limited space in your home. Designed for everyday use, the Alpha Wallbed is at home in a wide range of living situations allowing you to make the most of almost any living space.
Create an office or study that doubles as a guest room, or find more usable space in your studio apartment;
The Spring Balance Mechanism ensures the bed is light and balanced on the way down, and safely stowed in the cabinet when not in use.
It's safe, easy to use and looks great, with a range of extras and finish options available.
Can be installed in Vertical or Horizontal orientation.
Prices start at $2055 including GST and standard delivery to most areas of NSW, VIC & QLD (below Rockhampton).
For full details or to purchase the Alpha Wallbed call Space Wise Furniture now on 1300 221 266 or send us a message
sold out